Samsung Unveils Galaxy Watch 6 and Watch 6 Classic with Exciting New Features, details here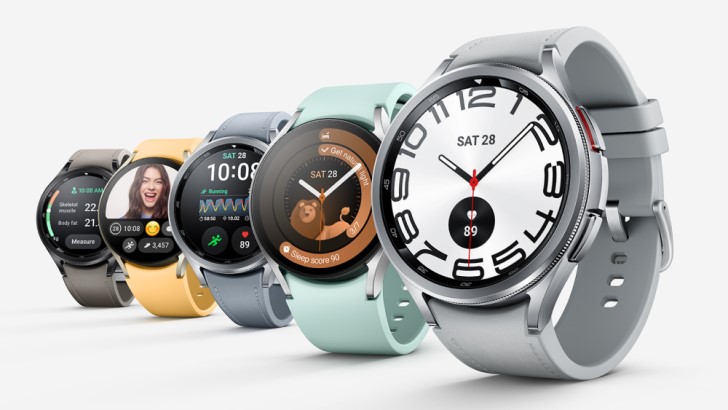 Samsung has pulled back the curtains on its latest wearable offerings, the Galaxy Watch 6 and Galaxy Watch 6 Classic at the Samsung Unpacked event. The two new smartwatches showcase impressive advancements in health and sleep tracking, making them stand out in the competitive wearable market.
One of the key differences between the Galaxy Watch 6 and the Galaxy Watch 6 Classic lies in their size and bezel options. The Galaxy Watch 6 is available in 40mm and 44mm versions, while the Galaxy Watch 6 Classic comes in larger 43mm and 47mm variants, catering to different user preferences.
However, the real stars of these smartwatches are the health and sleep features. Samsung has made significant updates to these aspects, recognizing the growing importance of health monitoring and sleep analysis in wearable technology.
Also See: Best Smart Watches in India
Based on data from the National Sleep Foundation, the Galaxy Watch 6 series offers sleep scores that provide users with valuable insights into their sleep patterns, including total time asleep, sleep cycles, and awake time. In addition to this, users receive personalized sleep messages in the morning to help them optimize their rest.
For fitness enthusiasts and runners, the Galaxy Watch 6 introduces the innovative "Personalised Heart Zone" feature. This cutting-edge functionality assists runners in selecting the most effective running options based on their fitness objectives, whether it be weight loss or muscle building.
Moreover, Samsung has prioritized users' heart health with the "Irregular Heart Rhythm Notification" feature. During sleep, the watch will notify users of any symptoms related to atrial fibrillation (AFib), enabling early detection and timely medical attention.
Samsung Wallet has also undergone a recent update, merging "Pay and Pass" into a convenient single feature. This new addition allows users to store and access credit cards, IDs, tickets, boarding passes, and other essential items with ease.
The Galaxy Watch 6 and Galaxy Watch 6 Classic are already up for preorders, with shipping scheduled to commence on August 11. As for the pricing, the smaller models of the watches start at USD 300 (24600 INR) and USD 330 (27000 INR) for the Watch 6 and Watch 6 Classic, respectively. Meanwhile, the larger models come with a price tag of USD 400 (32,200/- INR) and USD 430 (35,000/- INR), making them a valuable investment for tech-savvy consumers seeking top-notch health and sleep monitoring in a stylish wearable.