Samsung Galaxy Z Flip 5 and Fold 5 Launched, Here are top features, specifications and pricing details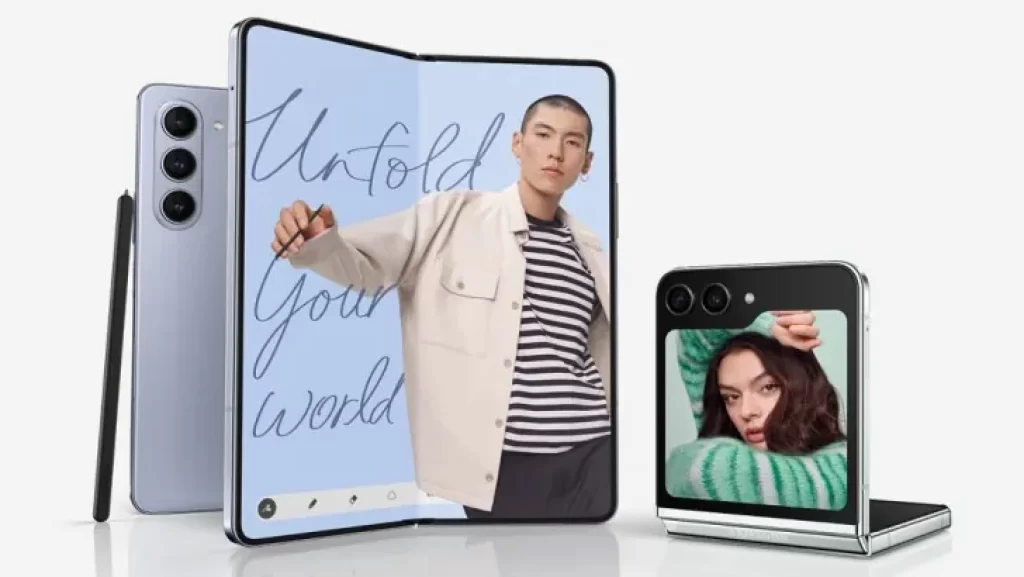 In a much-anticipated Unpacked event held in Seoul, South Korea, tech giant Samsung took the wraps off its latest series of foldable devices, introducing the Galaxy Z Flip 5 and Fold 5. Packed with innovative features and powerful hardware, these cutting-edge smartphones are set to revolutionize the mobile market once again.
The Galaxy Z Flip 5, one of the standout devices of the event, boasts a significantly larger 3.4-inch cover display that stretches from the device's hinge to its dual cameras. This is a notable upgrade from its predecessor and reminiscent of the iconic Moto Razr Plus. An exciting addition is the cover screen's ability to run full Android apps, making it even more versatile and user-friendly.
What sets the Galaxy Z Flip 5 apart is its ability to fold completely flat, enhancing its portability and convenience. Along with this improvement, the device is powered by an upgraded Snapdragon 8 Gen 2 chipset, promising improved performance and efficiency. Despite the enhancements, Samsung has decided to keep the price of the Z Flip 5 consistent with its predecessor at $999 (approximately Rs 82,000).
Also See: Best Smartphones in India
On the other hand, the Galaxy Z Fold 5, though not as extensively modified as the Z Flip 5, still brings some impressive updates to the table. Similar to its counterpart, the Z Fold 5 features the Snapdragon 8 Gen 2 chip, ensuring a smooth and powerful user experience. The device also boasts an updated hinge, allowing it to fold perfectly flat when closed. This improvement has resulted in a slimmer profile, measuring only 13.4mm in thickness when shut, compared to the previous 14.2mm.
The inner screen of the Z Fold 5 has also received a significant upgrade, now offering a remarkable brightness boost of up to 1,750 nits. This ensures a vibrant and captivating display for multimedia consumption and other tasks.
However, with these advancements, the Galaxy Z Fold 5 comes with a higher price tag compared to the Z Flip 5. Interested buyers can get their hands on this cutting-edge device for $1,799 (approximately Rs 1,47,571).